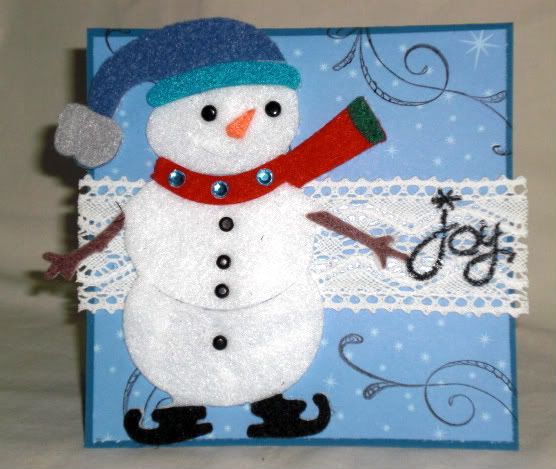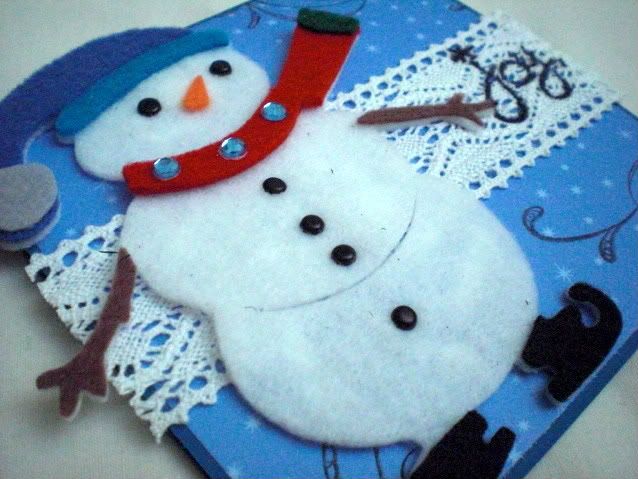 This snowman card is for the latest challenge over at 2 Sketches 4 You. I cut the felt snowman with my Cuttlebug (Sizzix die). This adorable snowman card is available for purchase in my Etsy shop!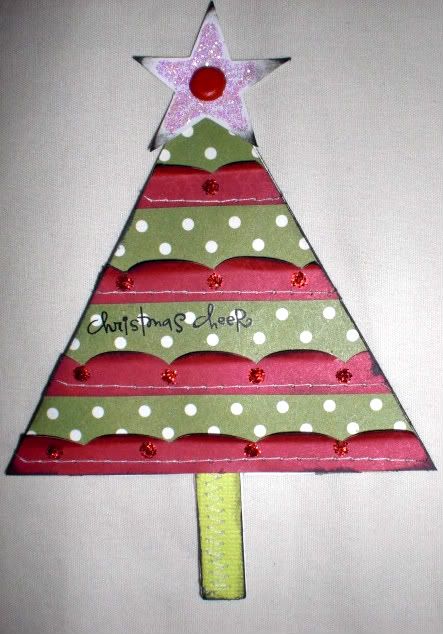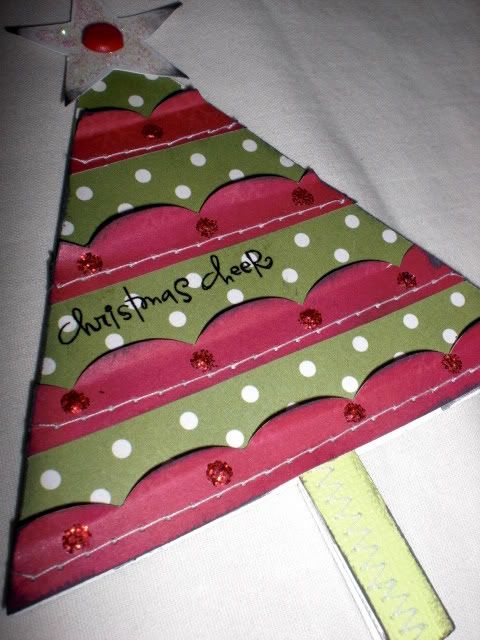 This Christmas tree card was part of a set Regina put together. This one was fun to make!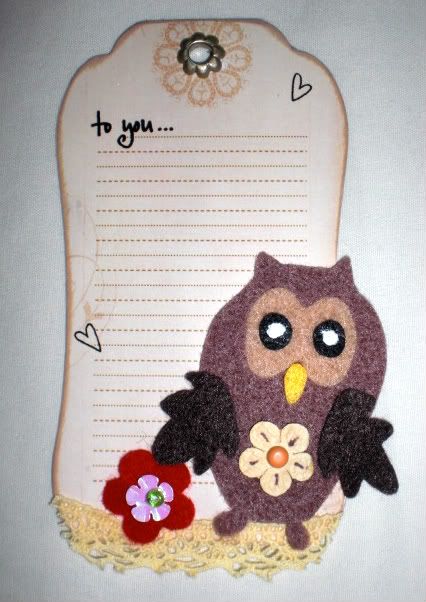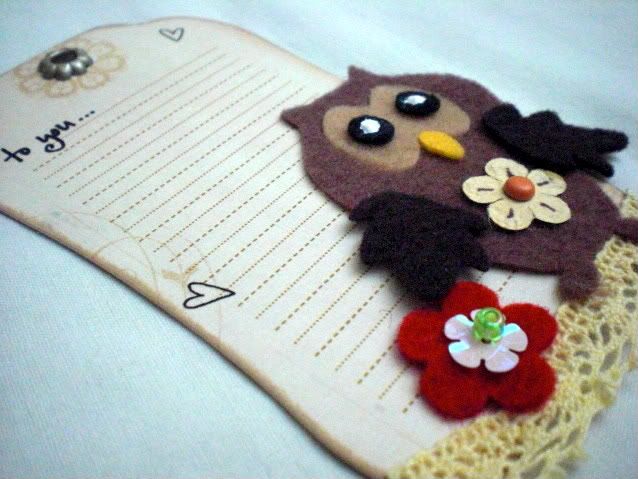 They opened the mecca of all Joanns fairly close to my house **smile** I was there yesterday and picked up these K&Co tags. I cut the felt owl with my Cuttlebug and used some rub-ons as well. This tag is available for purchase in my ETSY shop! Thanks for visiting and have a great day!

On another note, I had to re-do my blog...boo...for some reason the last template got messed up. Hope you all like this one, I'm not sure I love the "green"...